Australia's Most
Experienced
Repairer
With more than 250,000 Successful Repairs over 13 years!
Price Beat Guarantee (Sydney Area) Only Screen repair
Book Your Repair Now!
The Dymocks Building
Suite 9A, Level 9/428 George Street, Sydney NSW 2000
Mon-Fri : 8:30am – 5:30pm
Sat : 9am – 5pm
Sun : CLOSED
Choose the repairer trusted by more Australians!
Don't end up with a cheap botched up repair!
With the increasing complexity of the latest generation devices, you need an experienced repairer.
Inexperienced competitors lure customers with cheap prices but leave a trail of expensive damage, simply check the reviews!
iExperts has survived the ups and downs of the industry since 2008, with more than 250,000 successful repairs. In that time hundreds of competitors have come and go, leaving a trail of substandard repairs and worthless warranties.
Choose the repairer that has stood by its warranties for more than 13 years!
Unmatched Expertise
No-one comes close to us in experience or repair practices.
Select your Repair Below
Step 5
Make an appointment
Phones
Tablets
Laptops
Desktops
Apple
Samsung
Google
Huawei
Oppo
Sony
Nokia
Other Brands
iPhone 12 Pro Max
iPhone 12 Pro
iPhone 12
iPhone 12 Mini
iPhone 11 Pro Max
iPhone 11 Pro
iPhone 11
iPhone XS Max
iPhone XS
iPhone XR
iPhone X
iPhone SE (2nd Gen)
iPhone 8 Plus
iPhone 8
iPhone 7 Plus
iPhone 7
iPhone 6S Plus
iPhone 6S
iPhone 6 Plus
iPhone 6
iPhone SE (1st Gen)
iPhone 5S
iPhone 5C
iPhone 5
iPhone 4S
iPhone 4
iPad Pro 11-inch 3rd Gen (2021)
iPad Pro 11-inch 2nd Gen (2020)
iPad Pro 11-inch (2018)
iPad Pro 12.9-inch 4th Gen (2020)
iPad Pro 12.9-inch 3rd Gen (2018)
iPad Pro 12.9-inch 2nd Gen (2017)
iPad Pro 12.9-inch (2015)
iPad Pro 10.5-inch (2017)
iPad Pro 9.7-inch (2016)
iPad Air 4th Gen (2020)
iPad Air 3rd Gen (2019)
iPad Air 2 (2014)
iPad Air (2013)
iPad Mini 5th Gen (2019)
iPad Mini 4th Gen (2015)
iPad Mini 3 (2014)
iPad Mini 2 (2013)
iPad Mini (2012)
iPad 8th Gen (2020)
iPad 7th Gen (2019)
iPad 6th Gen (2018)
iPad 5th Gen (2017)
iPad 4th Gen (2012)
iPad 3rd Gen (2012)
iPad 2 (2011)
Now select service below for Next
Tempered Glass Screen Protector
iPhone Cases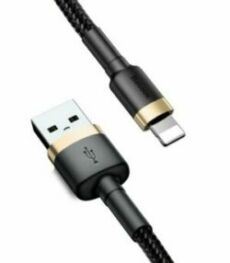 Fast Charge USB Data Charging Cable 1M, 2M